Professional, Ordained Wedding Officiant
Non-Denominational, Your Location, and Affordable
Serving Kitsap County since 2007

---
This Home Page provides you with a few brief reviews, a video clip, a pricing sheet, and a means of contacting us. More information can be found from the menu at the top of the page.
---
 WeddingWire Couples' Choice Awards® recipients represent the top five percent of wedding officiants on WeddingWire who demonstrate excellence in Quality, Service, Responsiveness, and Professionalism.
… and Top Reviewed by WedFolio for the last six years!
---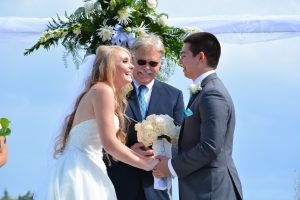 John was a pleasure from our very first meeting to our most important day. Listened to all our requests and responded to emails very quickly.  I would highly recommend him to anyone looking for a valued wedding officiant to preside over your memorable event.  He takes everything with great respect and professionalism.  — Annabelle and Joe
John Rosendale came highly recommended to us by a friend and I am sure thankful for the recommendation!  John was very helpful in giving suggestions to help us personalize our wedding the way we wanted.  John is a very warm and kind person and this really came through when he performed our ceremony.  We would not have changed a thing and can not thank John enough for our perfect ceremony!  —Trapper and Samantha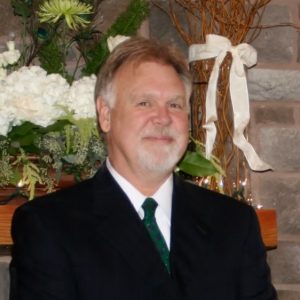 John was a wonderful person to work with.  He was professional and courteous.  Our ceremony was nothing short of perfect because of him.  He is doing this truly because he loves to, and it shows in his caring presence.  We have had nothing but compliments from our guests about our wedding ceremony.  He was willing to accommodate our requests and always responded in a timely manner.  He is HIGHLY recommended as a Wedding Officiant.  — Matt & Taylor

Working with John was a wonderful experience!  We were worried that finding a Wedding Officiant for our wedding would be an arduous task. However after meeting with John, we knew we were in good hands. What a great guy!  Such a professional and very well spoken.  — Jessica and Derek 
John was a spectacular person to work with. We have received numerous complements on how phenomenal our ceremony was. I would highly recommend John as your wedding officiant. He was a highlight to our day – courteous to our requests, ALWAYS replied in a timely manner – and was well organized. — Taylor Uhrich

(360) 620 6763
JohnRosendale@CeremonyOfficial.com
Click for more Photos           Click for more Reviews
---
Click on the Doves to see a video clip of John Rosendale
---
PRICING in Kitsap County
Full Service Weddings                                              $300
A face to face, no obligation interview
I will write a ceremony for you based on your input
My attendance 15 minutes prior to your ceremony
My commitment to your full satisfaction!
Simple Weddings/Elopements                              $200
(Monday through Thursday)
A face to face, no obligation interview
Standard/Traditional Ceremony
My attendance 15 minutes prior to your ceremony
My commitment to your full satisfaction!
Please Add For:
Travel Outside of Kitsap County        $100 for each county
I primarily serve Kitsap County for one flat fee,
but for an additional cost will travel anywhere!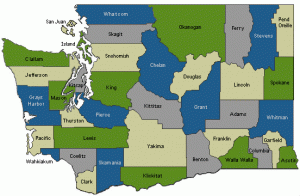 Rehearsals                                                  $120
Plus travel if outside Kitsap County
National Holiday Weekends                $100
If after the interview you would like to retain me,
I will ask for a non-refundable deposit of  $100.
Then I will guarantee your wedding date,
and begin to write your ceremony.
---
Call or text me with questions at (360) 620-6763

Please include your name, phone number, and e-mail address
along with your date, time, and place of your wedding.
I do not share this information with anyone!

This is just for the sake of our own communication.
or… Send me a message!
john rosendale, wedding, marriage, ceremony, wedding officiant, officiant, wedding official, official, minister, clergy, chaplain, non-denominational, non-religious, kitsap county, mason county, olympic peninsula, bremerton, silverdale, bangor, port orchard, poulsbo, gig harbor, baindbridge island, kingston, purdy, belfair, port gamble, marriage license, economical, cheap, low cost, low-cost, inexpensive, reasonable, good reviews, licensed, ordained, jail weddings, elopement, large weddings, small weddings